Rent & Utility Programs managed by ForKids and the Housing Crisis Hotline

Anyone in the State of Virginia needing rent assistance as a result of the COVID-19 pandemic is encouraged to apply to the State Rent Relief Program. You may start an application at:
PROGRAM APPLICATIONS AT THE BOTTOM OF THE PAGE
How do I start my application?
Use the green register button and set up an account. You can register with a Facebook, Google, Twitter or email account.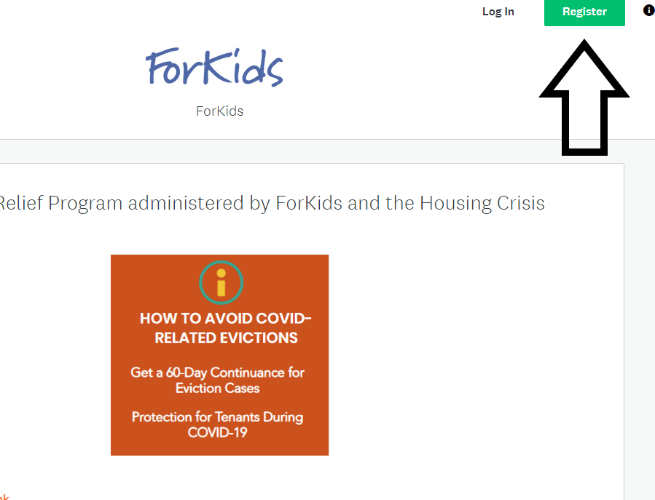 How can I change the information in one of the sections I have already completed?
Select the 3 dots in the upper right corner of any section to edit, reset or download a copy of that page.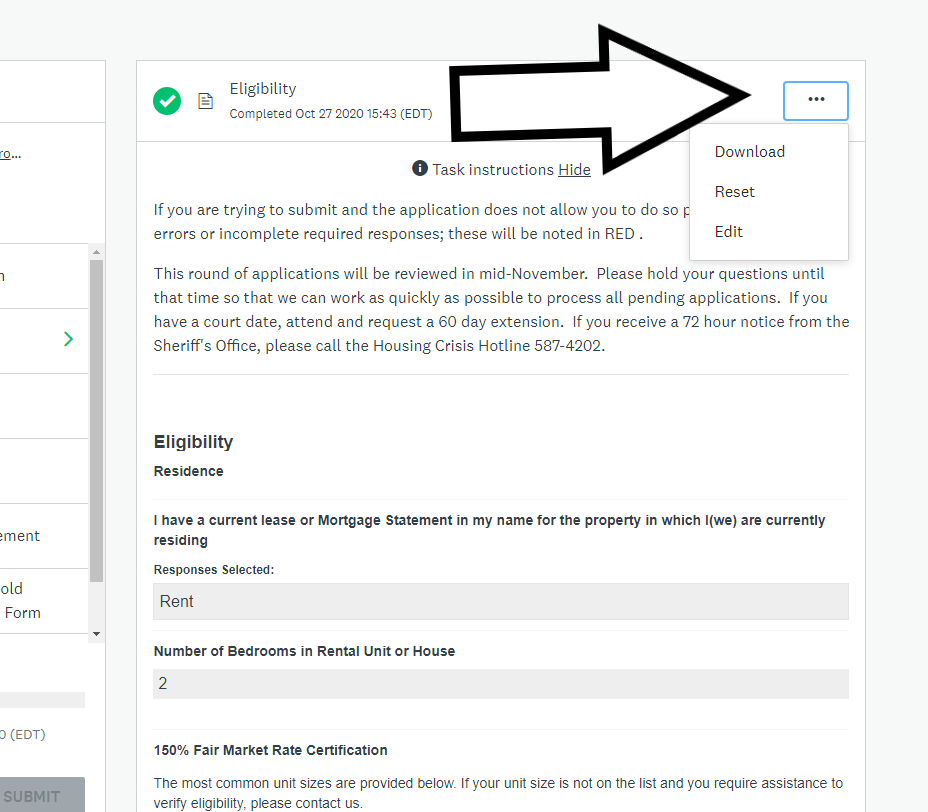 I can't submit my application. What is wrong?
You cannot submit your application until all the tasks have been completed. If any of the circles are not fully green we need something in that section.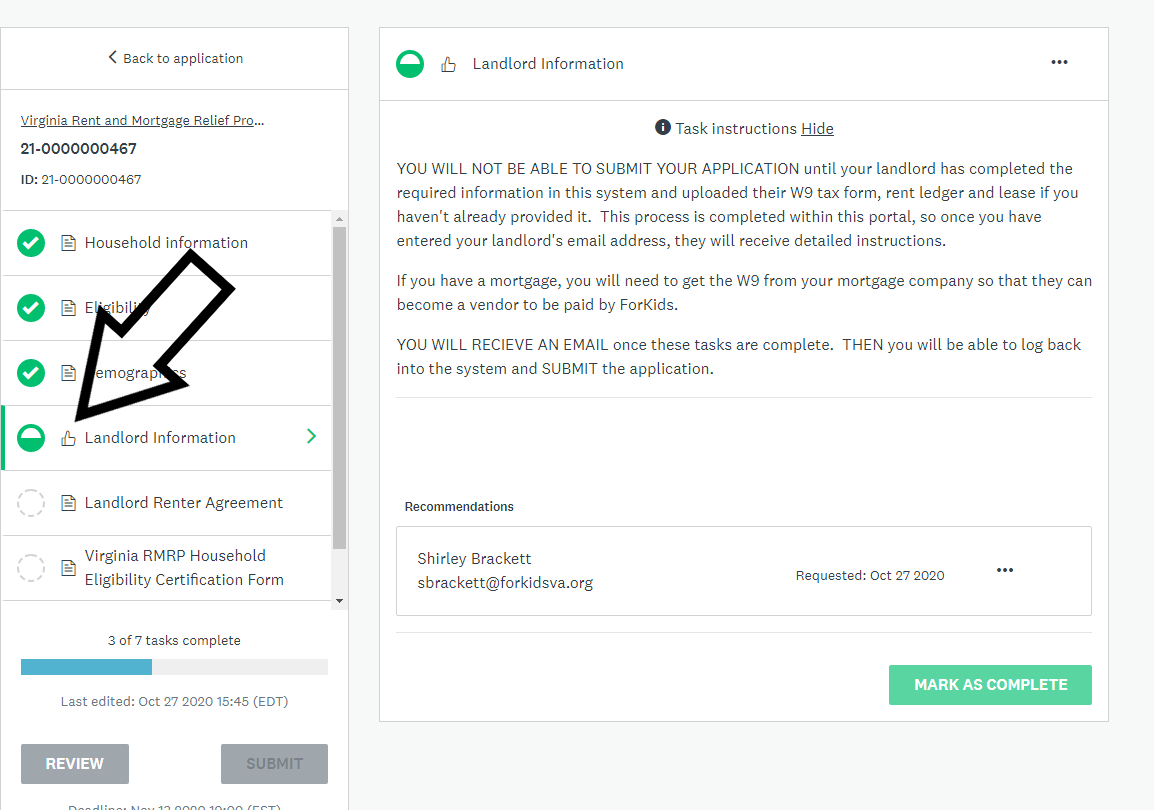 When your application is complete it will look like this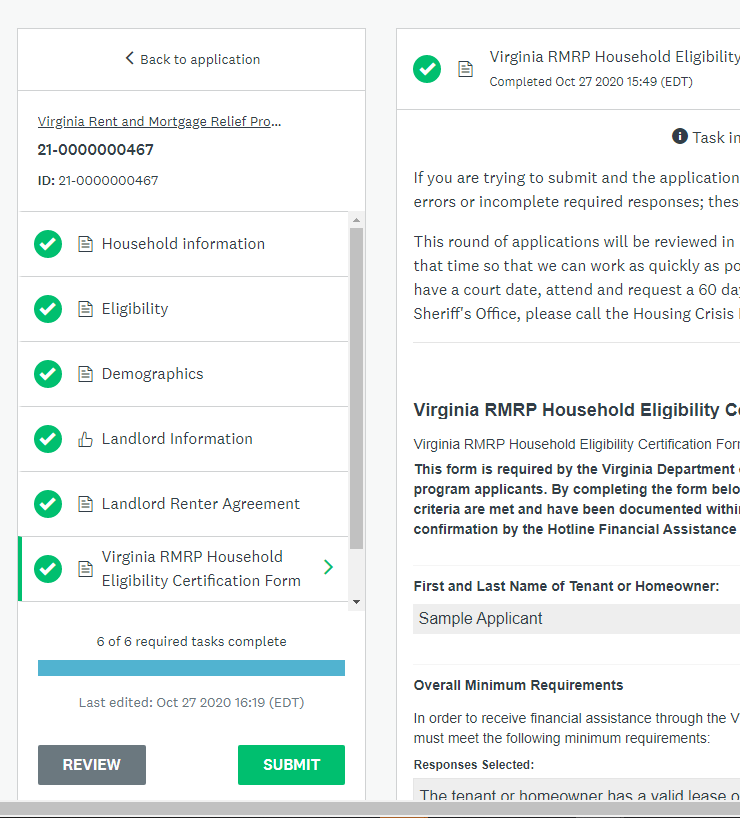 How will I know when my landlord documents are submitted?
You will receive an email when your landlord accepts the invitation to the program and when the agreements have been completed.

I am a landlord and I can't submit the recommendation.
Landlords must sign the agreement AND at least one document. It would be best for existing vendors to upload an extra W-9 for us, but the program will allow you to proceed if AT LEAST one file is attached.